DESIGN YOUR O.R. BY VIRTUALLY ENVISIONING ITS CREATION
Layout and room flow is an essential component of optimizing space allocation within an operating room, hospital suite, or rest area. Imagine Unlimited's design team can render out your vision and bring it to life, verifying seamless functionality of the yet to be constructed space.
Using proprietary 3D rendering software, we will provide you with a 360 degree view of your space, showcasing each angle and every detail of your layout. Building the room virtually, allows for identification of potential problems before ever starting construction. Our team will then deliver your virtually imagined vision to reality, making certain your patient care environment is fully realized down to every detail.
EQUIPMENT DESIGNED FOR OPTIMAL LIGHTING EFFECTS, MOBILITY CONTROL, AND A SEAMLESS O.R. EXPERIENCE FOR THE IDEAL PROCEDURAL ENVIRONMENT

The shining light of a better solution for the task at hand, our Imagine One surgical lights give you the upper hand with cutting-edge LED technology. Wireless installation allows surgical lights and cameras to be equipped without special preparation. With both single and multi-color LEDs and the ability for unique positioning thanks to the triangular design, our lights illuminate brighter without creating shadows for an optimal viewing experience. Settings and preferences of field size illumination, color, and temperature can be saved to make your next procedure even faster. Fog proof and scratch resistant, our light is also antibacterial coated making it a sterile control for up to 99.99% reduction in germs.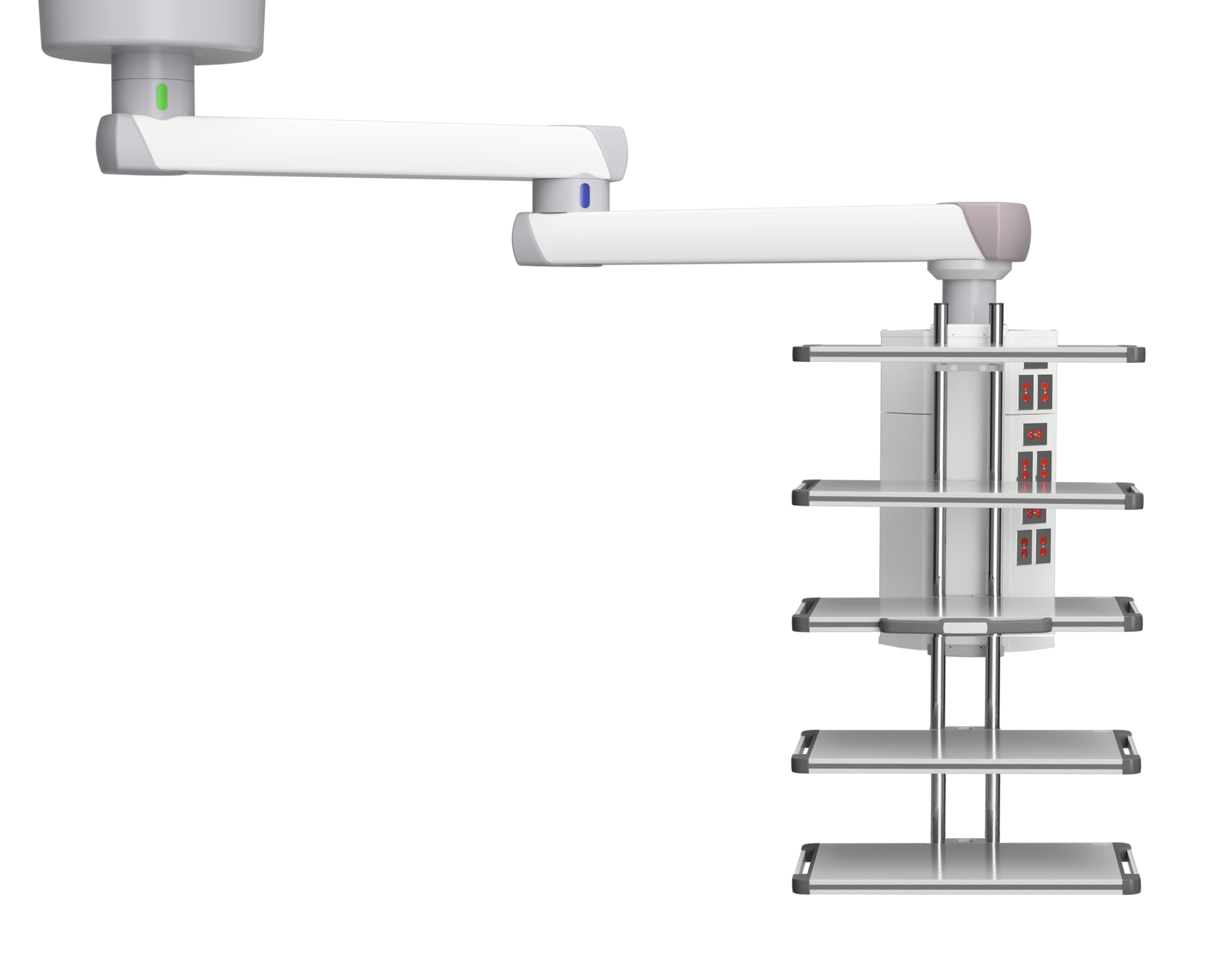 Flexibility and ease of use is essential in any operating room environment. Our Imagine One booms and suspension arms offer precise positioning, stability, and efficient movement to create a safer, more dynamic work space. Durable and reliable, with the ability to support heavy loads, our booms allow for modular construction and assembly to customize your O.R. to any situation.
INTERESTED IN LEARNING MORE ABOUT THE SURGICAL EQUIPMENT AND CLINICAL OPTIMIZATION?